Markdown Editor
Editor Button
Content
Completely Free
K-6th Grade
7th-12th Grade
Postsecondary
Canvas
English
This tool adds an external application to the Rich Content Editor that allows users to enter markdown, then the text is transformed to HTML and automatically inserted into the editor. The tool also supports taking the highlighted HTML in the editor and converting it to markdown to be edited and then sending back to Canvas the updated HTML.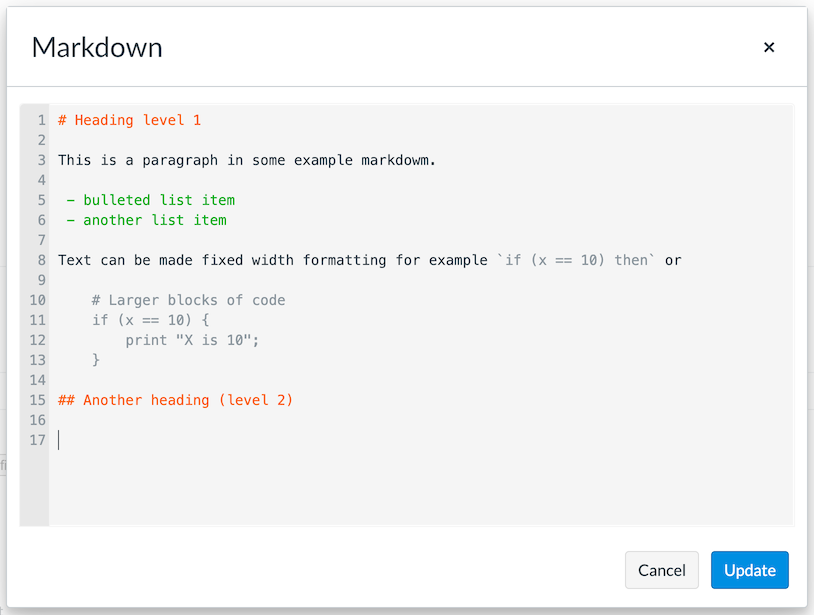 Tools are built with accessibility in mind and we will endeavour to accommodate all user needs.
All requests are made over secure links.
Please see: https://www.wyelearning.com/privacy/
LTI 1.1